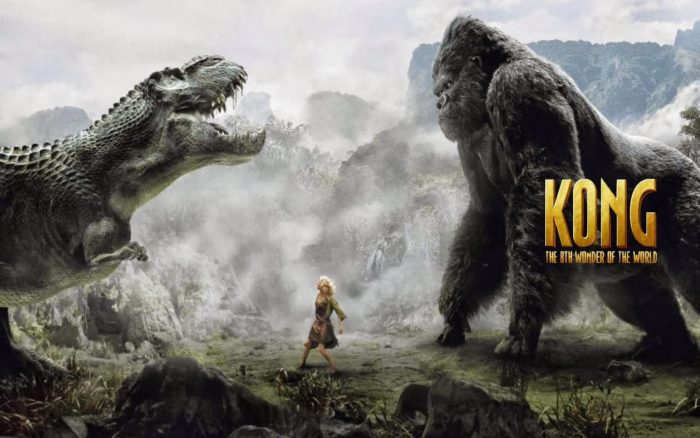 King Kong game designed in the best traditions of the genre
Play the role of a giant gorilla or the New York scriptwriter Jack Driscoll in this action-packed adventure video game for the GBA – King Kong! Explore the huge island as you play the role of Jack or kill vicious animals and other gigantic creatures as the giant gorilla!
Peter Jackson's King Kong is an action-adventure video game released back in 2005 for various gaming consoles including Game Boy Advance handheld system (GBA). The game follows the story of the classic King Kong where a film director named Carl Denham, has gotten hold of a mysterious map, that reveals the secret location of a large yet mysterious island known as Skull Island. Will you be able to help Jack save Ann from a vicious V-Rex? Good luck and have fun!